Queen Anne Chair
USA, 1984
Robert Venturi and Denise Scott Brown

Knoll International
Laminate over plywood
26¼ × 22 × 38½"


Robert Venturi and Denise Scott Brown helped lead the charge for Postmodernism in America. Their Queen Anne chair – one of a series of flattened designs developed by the duo in the 1980s – injected humour into the furniture industry.

He married British architect and planner Denise Scott Brown in 1967, and the pair worked together to use their Postmodern principles to "turn around the culture of architecture" using a new way of looking a historical styles, according to Scott Brown.

Following a series of architecture projects, Venturi and Scott Brown decided to apply these ideas at a smaller scale. They created a range of chairs for Knoll in the early 1980s, at a time when Postmodernism was already filtering into design via the Memphis Group.

The eagerly anticipated collection incorporated a wide range of major historical furniture styles, including Chippendale, Queen Anne, Empire, Hepplewhite, Sheraton, Biedermeier, Gothic Revival, Art Nouveau and Art Deco.

Although given the same visual flattening treatment – making the designs look like they had been put through a mangle – the carved shapes and flourishes used to identify each of these styles all remained apparent in the silhouettes, which took five and a half years to refine.

Although the historic designs can still be recognised when viewed from the front, the side view presents thin plywood profiles more reminiscent of 20th-century furniture pieces by Alvar Aalto and Marcel Breuer.

The Queen Anne chair – based on the furniture style developed during and after the reign of the British monarch from 1702 to 1714 – turned out to be a personal favourite for Scott Brown, as a bulge in the shape of the seat back helped relieve her back pain. —Dezeen




The thin plywood profile typical of all the chairs in the series for Knoll.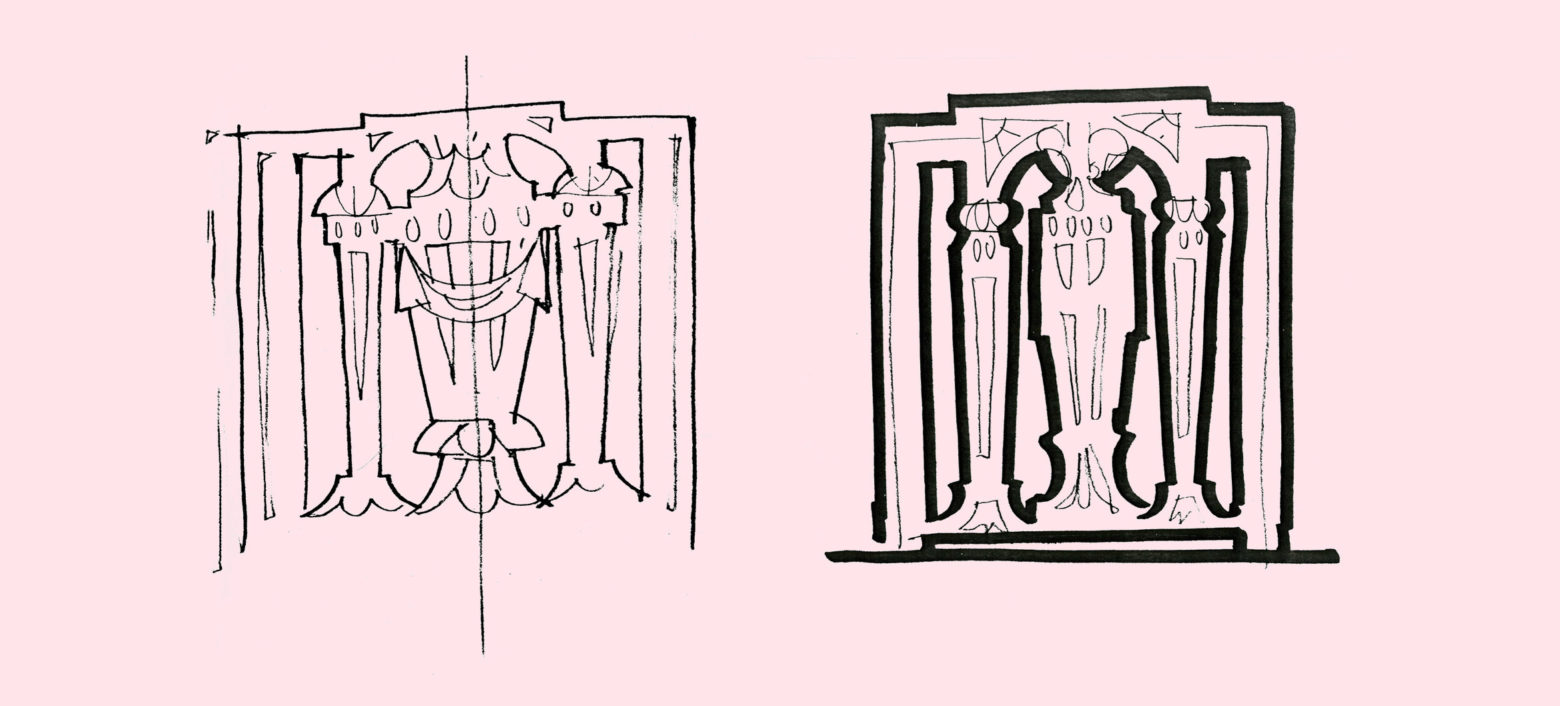 Sheraton Chairs from the Venturi Collection begin to take their shape.



The Venturi Collection.



Robert Venturi and Denise Scott Brown.


Read the full article on Dezeen here.
Read about Venturi's inspiration and design process for his collection of furniture on Knoll here.


📷 Wright, Dezeen, Knoll