Custom Skyscraper Vanity
USA, c. 1928/29
Paul Frankl

Frankl Galleries
Lacquered wood, mirrored glass, mahogany
32 × 28½ × 35"


While architects were challenging themselves to push the boundaries of scale, Austrian born design polymath Paul T. Frankl was thoughtfully examining skyscrapers based on structure and form. Achieving notoriety as an art historian, professor, furniture designer, architect, painter and gallerist, Frankl's skills across industries and mediums qualified him as a quintessential 20th century renaissance man.

Following a move to the United States in 1914, Frankl began exploring the fields of architecture and painting, as well as furniture and product design. It wasn't until the 1920s in the development of his 'skyscraper' style furniture, that Frankl gained notoriety as one of the first modern designers of American decorative arts. —MINNIEMUSE

This custom vanity features one drawer and was handmade by Frankl Galleries.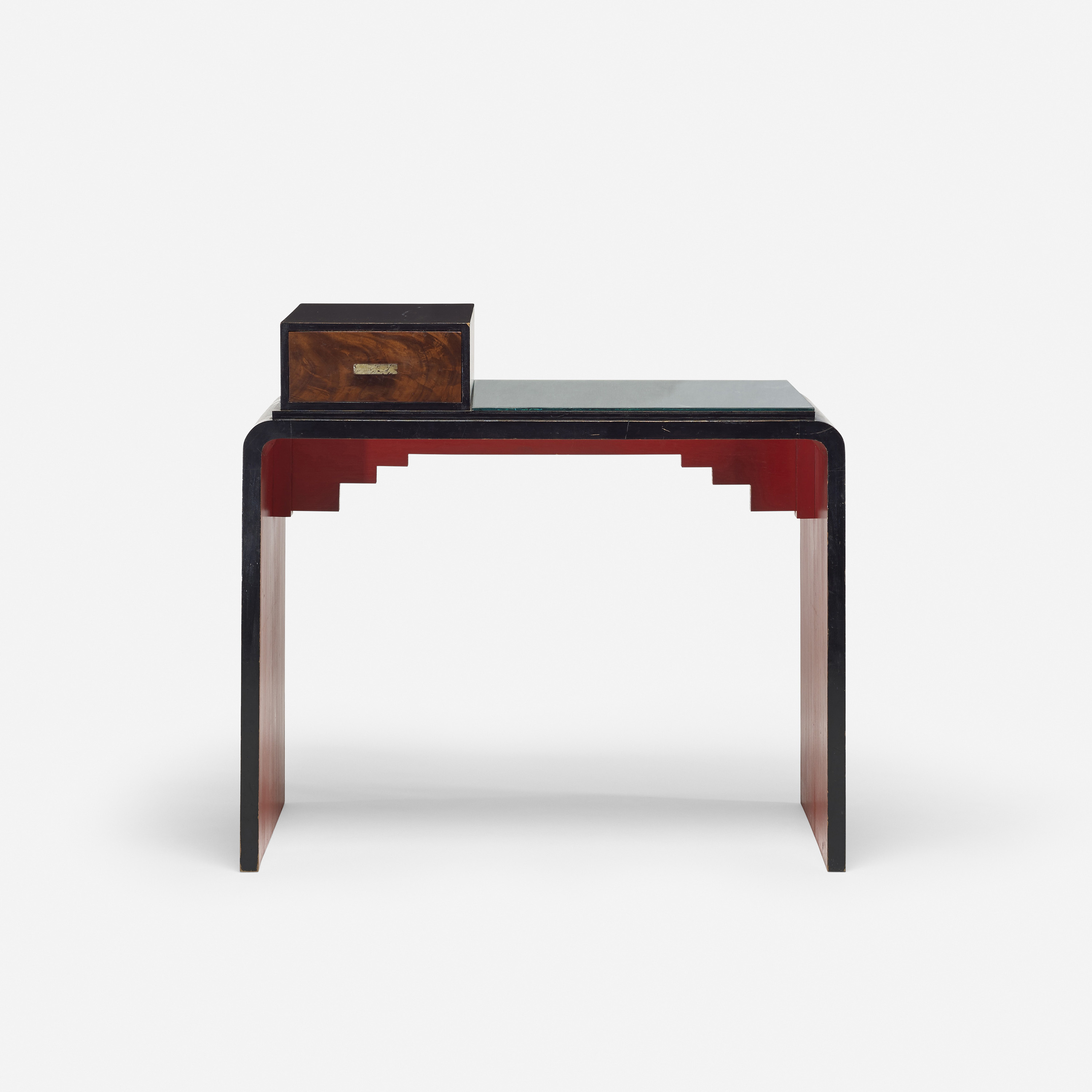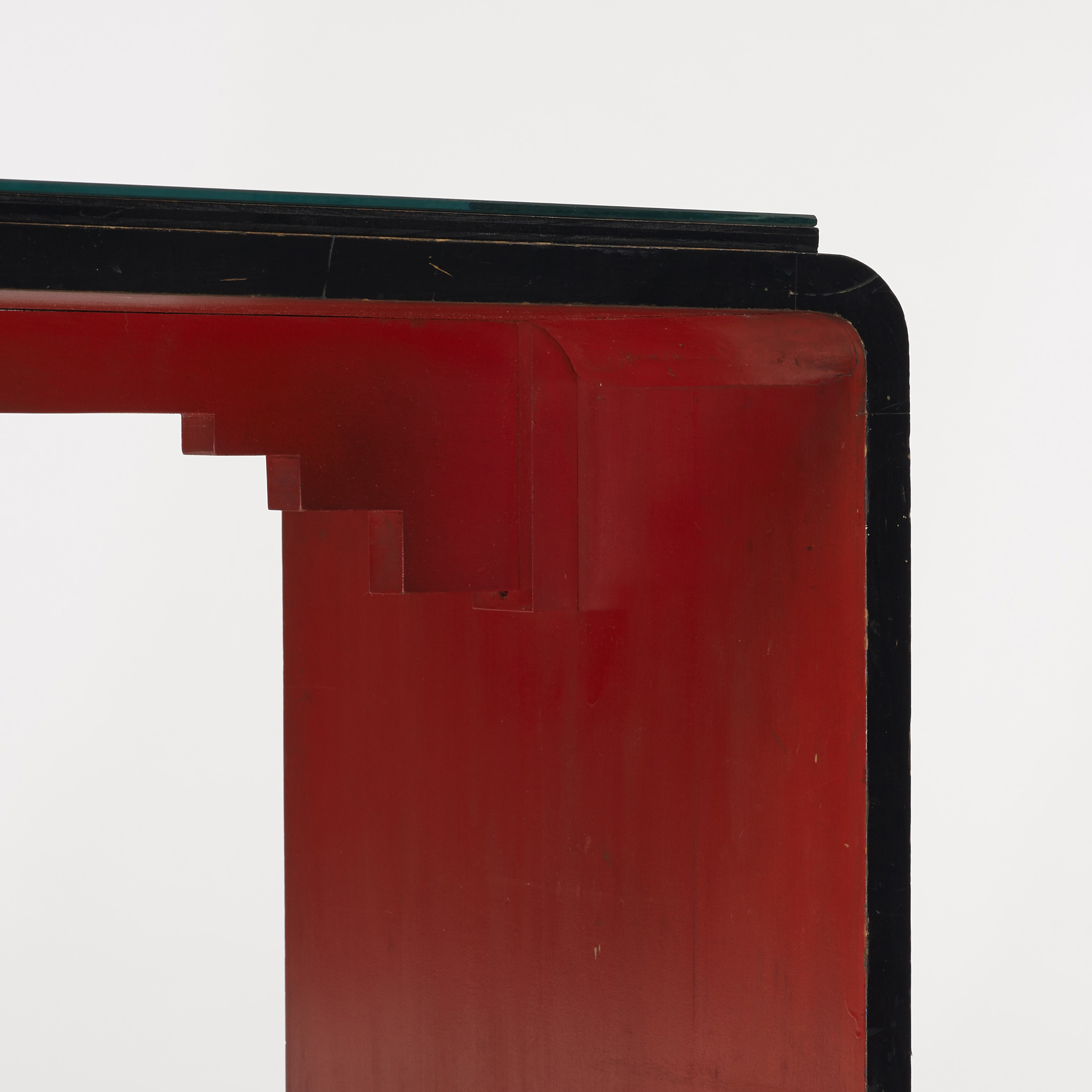 (Photo: Wright)